One thing I've been told consistently by separate horsewomen and men throughout my riding career is "Ride the horse you are given."
This can mean a lot of different things depending on the circumstances. Be more tough on a pokey sloughy type, don't expect the saintly 2"0 packer to jump around a 1.20m course, and allow a horse's fitness and physical limitations be your guardrails.
It can translate to a whole host of other lessons, but those examples tell us we have to listen and be pliable. We cannot immure our animals into selfish expectations.
Sometimes I focus so much on what a horse needs at a given time, I do not embrace its counter-message. Be consistent. For me and my human clan, it's a tough sell. Be flexible to what a horse needs, but also be the same in the intensity and escalation of your asks? Maybe you should ask me to solve differential equations without a calculator while juggling especially slippery objects.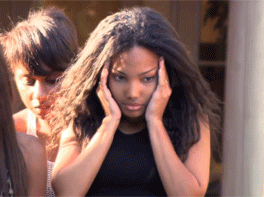 If you are like me, you have a lot going on in your life, what I like to call "distractions" from my true love of animals and riding. Examples of this include this little thing called "work" and "taxes".
My mind can be flooded with these distractions, and when I allow it to take a forefront mental calculations, my riding feels much more hurried. Rather than be the relaxed and soft rider I know I can be, it's about getting to point B in the fastest way possible.
Real life scenario – I arrive at the barn, late for my lesson, after a high-pressure, hectic work day. I allow my normal, slow warm up. This was deliberate. When getting Q up to speed, I kept repeating to be slow and listen to him, especially we are dealing with soundness question marks.
Good job me right? Wrong.
We start jumping, and there goes all that quiet riding I warmed up on. I am aggressive, shoulder-pitching, leaning self with all the pressures of a stressful corporate job screaming at me when I need it least.
Being consistent is my crux when my mind is playing through its own algorithms. My approach needs to be the same, because it's not fair to divert course mid-ride.
Does anyone else have to practice deliberate consistency? Or get easily caught in a tense cycle once it starts? Always appreciative of suggestions.