There can be real frustration in riding so many horses over your lifetime. Sure, it is really wonderful and valuable to sit on a lot of different types and get to refine the asks.
But, sometimes there is not a sequential progression as a rider. I step into bad habits on specific horses and jump to another before I fully resolve them.
Because of that, I feel as though I am a library of slightly-aggressive, make-it-work methods. In fact, my recent solo hacks has been really restorative for me to focus once again on the fundamentals.
In my collegiate and early adult riding, much of the focus has fallen on the needs of whatever horse I was riding, and you can see the evidence of that in my weaknesses.
A dirty stopper encouraged me to drive with my tailbone.
A heavy mouth gave me broken wrists and open fingers.
A speedy, flat jumper gave me quick, over-active shoulders.
All of my mishaps originate from poorly-executed attempts of correcting a behavior or dealing with a quirk.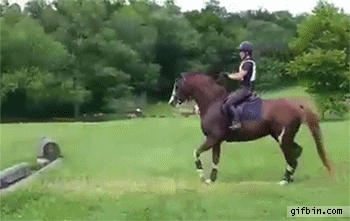 I've become this patchwork of the past horses I've ridden. In turn, this has made me cautious, skeptical, and untrusting.
I need to become a better partner in the future, because they do not deserve to be haunted by the horses of my past.
I continue to struggle with linear growth as someone who, by the nature of my circumstances, will always be hopping from horse to horse. I can ride almost anything, but I want to excel and really communicate better with the animals that I sit on.
I do think I am getting more opportunities for specificity now, and I am hoping that when I one day own my own horse, all my tools and tips will help that horse as a well-rounded rider that can handle curveballs.