There comes a point at the end of winter where everyone is just done. Done with the cold, done with the indoor ring, done with blanketing…. Surprisingly in Canada, the winter is not as bad as advertised because everyone seems so well-equipped (snow tires are a real game changer, folks).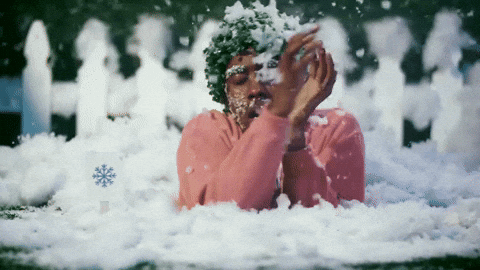 But I admit, my enjoyment of this sport is affected when I can no longer feel my fingers, and no amount of preparedness for winter can take away my love of summer. And summer is coming.
I chanced it this weekend to take the mare outside for the first time. Riding outdoors for the first time in a season has always been risky. I never really owned the safe and steady type, and I often find myself riding… spirited… horses.
For instance, in university, I took the horse I leased to walk out along an outdoor path after hacking in the indoor ring with a friend. Mind you, the horse I leased was 18 (a fit and fiery 18, but damn he was 18). Holding the reins at the buckle, we were replaying a particularly wild university night and my horse spooks, gallops (bucking, broncing, farting — pure explosion), and hightails it across an open field back to his barn stall.
Miraculously I stayed on. The iPhone in my breeches pocket was never seen again.
You live and learn. I spent many rides working with that horse to bring down the level of spook from OH MY GOD THE WIND, IT BURNS to I am slightly more excited to be out here. Also at the time of the incident it may have been a good idea to be, oh, I don't know, paying attention up there instead of gabbing.
When Tango is in the outdoor ring, I happily only have to worry about brief outbursts, where she might get strong, but will not do anything too malicious. That is not too say I am not cautious (see, I can be taught). The first couple of times around the outdoor ring, my heels pushed so far forward I looked like I was riding a Harley.
Tango acted like a perfect lady; I was super proud. The only questionable moment happened when a horse in a nearby paddock made an offending sound. We had a brief "Weeeee" moment but quickly came back down to Earth.
Here's hoping to many more outdoor rides.